The Whisper of the Jaguar
My Roles: Project Manager / Producer Online Edit / Finish
The Whisper of the Jaguar is a queerpunk-roadmovie, set in a region of the Amazon, that explores indigenous knowledge – and trance-states triggered by medicinal plants.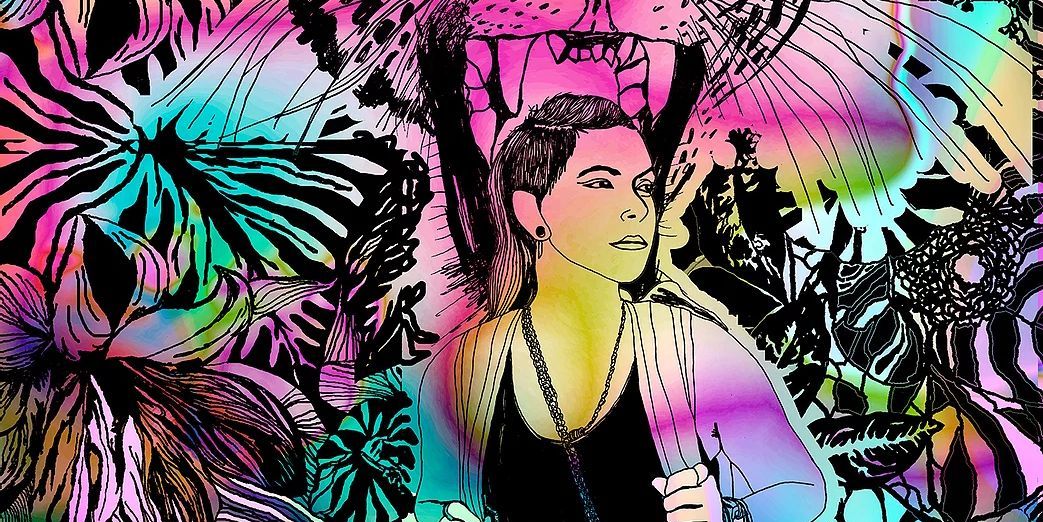 Sebastian*e, a queer artist, penetrates herself with a cob in a transgenic cornfield, unaware that death is near. Her sister Ana, a punk girl from the city, follows her steps carrying her ashes through the Amazon on a quest that will become a spiritual and sexually liberating experience.
Her path is filled with intriguing encounters and challenges while her sister appears to her along the way amid inescapable stories of colonialism, modernization and the current political situation of Brazil and Latin America. Ana ends up being possessed by the journey: she does not access ayahuasca, ayahuasca accesses her; she does not cross the border, the border crosses her. A lesbian orgy culminates in the connection with ancestral pleasure while medicinal plants of the forest open the door for the underworld to manifest itself in performative visions of Sebastian*e. This queer-punk road movie flows as freely between performance art, political comment, and fictional filmmaking as the bodies and identities of its characters in a tropical ambiance that sets the stage for game playing, protests, and metamorphoses.
Festivals:
documenta14
FICCI 2018 - Best Director
Links:
Trailer:
---
Tags: Resolve
Production: Thais Guisasola, Simon(è) J. Paetau
Director: Thais Guisasola, Simon(è) J. Paetau
Duration: 79 min
Year: 2017 - Country: Brazil, Colombia, Germany