Drive Safer VR
Categories: Virtual Reality
My Roles: Project Manager / Producer Concept
A 'Don't get distracted while driving' simulator for Samsung Deutschland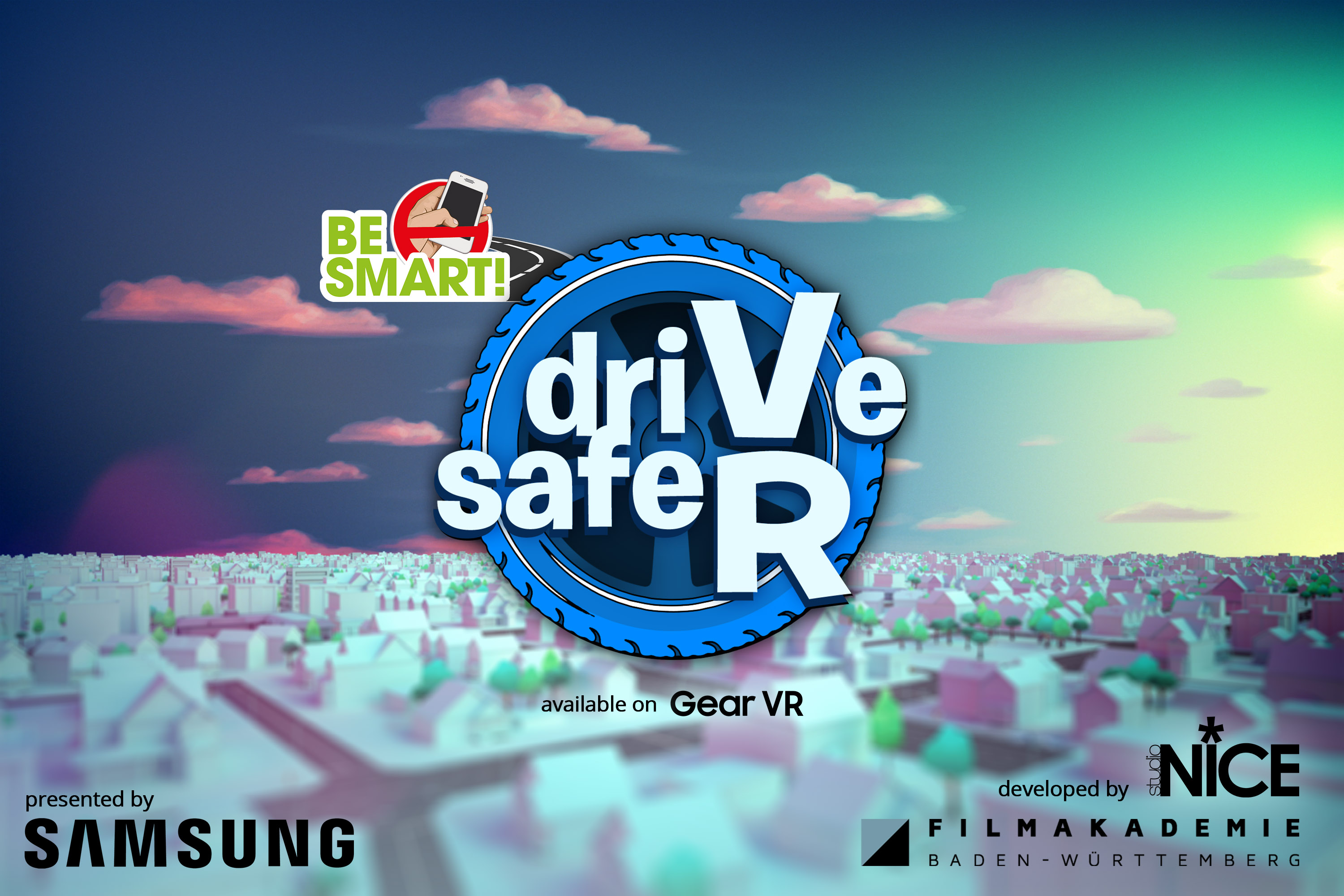 Don't get distracted by your smartphone while driving! Drive Safer is a Virtual Reality experience that makes you aware about the dangers of using a smartphone while driving.
You take a seat in a car: During the drive your phone starts to beep and without realizing you are already looking at it.
But this little distraction can have dramatic consequences…
This application was created for Samsung Deutschland and the BE SMART! road safety education campaign to be used at events and fairs.
Trailer:
---
Client: Samsung Deutschland
Production: studioNICE creative
Director: Daniel Wichterich
Duration: 4 min
Year: 2018 - Country: Germany